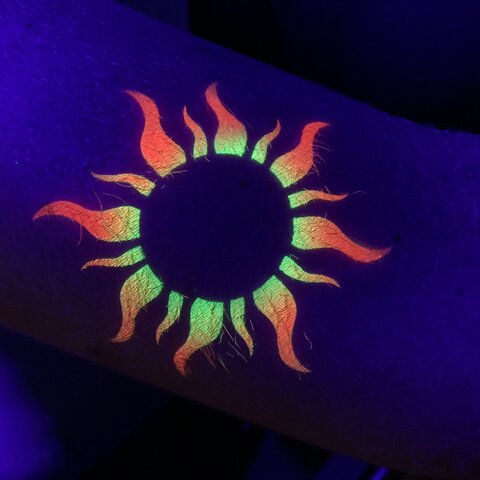 Airbrush Tattoos Glow




$0.00

Please call to reserve this item

Airbrush Tattoos Glow are airbrush tattoos that glow while under or near a UV light.
A blacklight will be provided during the tattoo rental, and each participant will get a mini keychain blacklight to see their tattoos GLOW!!
Have the Airbrush tattoo artist come to your party and entertain the party guest with airbrush tattoos. (Minimum 2 hours)
Over 300 Designs to choose from.
Airbrush tattoos if taken well care of can last for 2 weeks.
The Airbrush Tattoo Artist is $175 for 2 hours.
Each additonal hour is $80.
***THIS IS A LIMITED TIME OFFER***