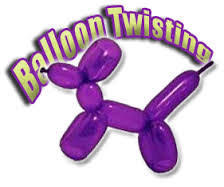 Balloon Twister




$0.00

Please call to reserve this item

Introducing our talented Balloon Twister, the life of any party! With years of experience and a knack for creating intricate balloon designs, our Balloon Twister is sure to leave your guests amazed and delighted. Watch in awe as our Balloon Twister skillfully transforms ordinary balloons into extraordinary creations. From adorable animals to dazzling shapes, they can bring any concept to life. Whether it's a birthday party, corporate event, or wedding, our Balloon Twister knows how to entertain guests of all ages. Not only does our Balloon Twister possess exceptional balloon artistry skills, but they also have a charming and engaging personality. They love interacting with guests, making them feel included and entertained throughout the event. Their friendly demeanor and quick wit make them a hit with both children and adults alike. Safety is our Balloon Twister's top priority. They use only high-quality balloons that are safe for everyone to enjoy. Additionally, they are well-versed in proper balloon handling techniques, ensuring a worry-free experience for you and your guests. Hiring our Balloon Twister is a surefire way to add a touch of magic and excitement to your event. So, why wait? Book our talented Balloon Twister today and get ready for a balloon extravaganza that will leave your guests talking about your event for years to come.
The balloon Artist is $150 for 2 hours.Each additional hour is $75
The balloon artist can twist a variety of 40 different animals, characters and More!
Check out the designs below!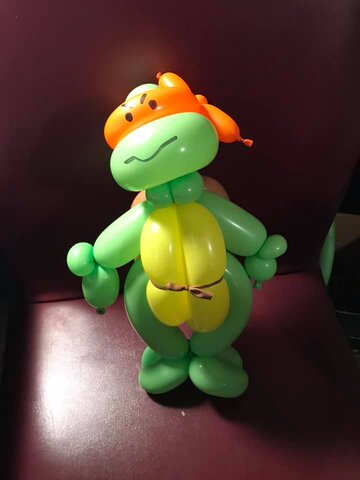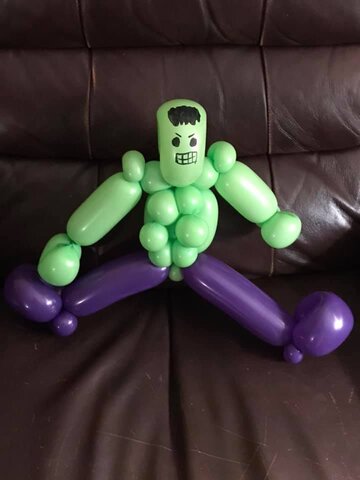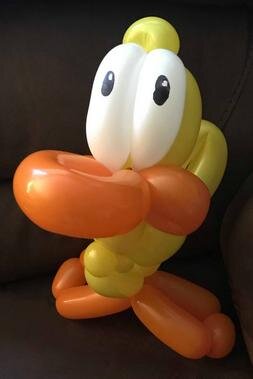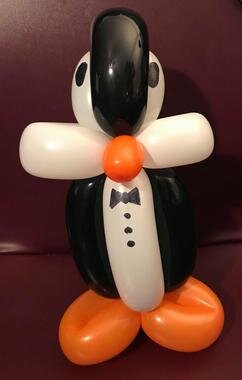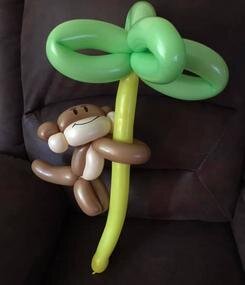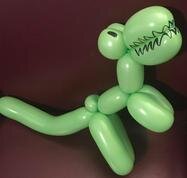 Balloon List
Dog
Tiger
Frog
Duck
Alligator
Horse
Unicorn
Turkey
Monkey
Flamingo

Penguin
Snake
T-Rex
Elephant
Giraffe
Fish
Dory

Nemo
Fishing Pole
Ninja Turtle
Spider-Man
Hulk

Palm Tree
Flower
Rose
Prince Crown
Princess Crown
Jester Hat
Flower Hat
Duck Hat
Balloon Hat

Elf

Bow and Arrow
Princess Sword
Prince Sword
Princess Wand
Pirate Sword
Master Sword
Lightsaber
Airplane